This weekend I finally had a nice long block of time to sit down and sew. I only managed to get two blocks done, but it's a start. 6 more to go.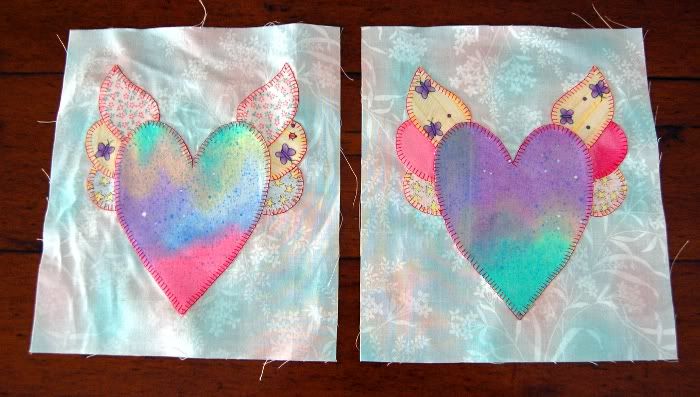 I'm really glad I swapped around the fabric I used for the pieces that make up each section of the wings in each block. Adds a bit of visual interest without detracting from the generic pattern of the blocks as a group, I think.
Also glad I picked red thread for the blanket stitches - red for love. Before I started, I wasn't sure if it would give enough definition to the outline of each part, but I really like how it's all turned out.