In November, I posted about the handmade holiday gift exchange that my wonderful friend at Grieve out loud arranged for Christmas. I knew that Christmas was going to be a difficult time for me to get through, especially my first Christmas! And so when Julie told me how much participating in a gift exchange had helped her get through her first Christmas, I knew that I had to be a part of it.
When December came and went without Julie's gift arriving, she worried that perhaps it had gotten lost in the post. I knew that it would arrive just when I needed it and it did! I was having a good day and getting her parcel in the mail was just the cherry on top of it all!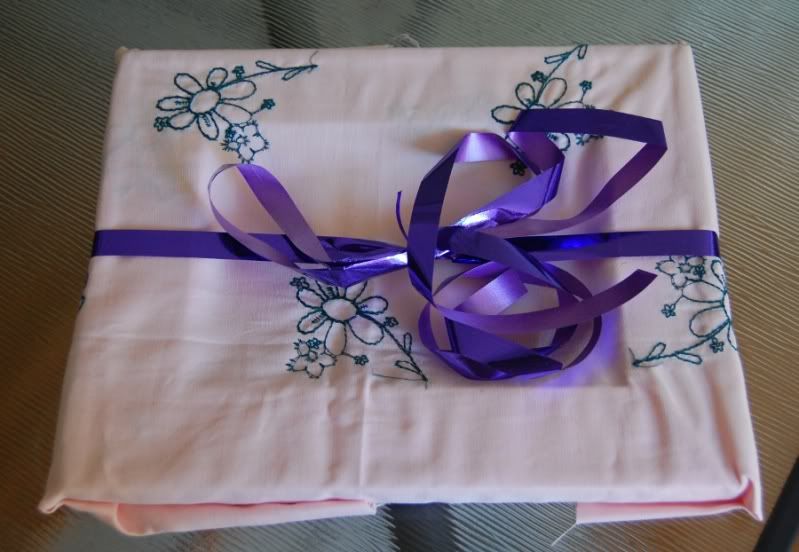 Here's the mystery parcel out of the envelope. It's hard to see in the picture but it's carefully wrapped up in a lovely pink fabric. It's so special to know that not only did she pick it especially for me out of her personal stash, but it's also very close to her heart as it was bought for her first baby( who ended up being a boy).
And then I unwrapped it to find this!!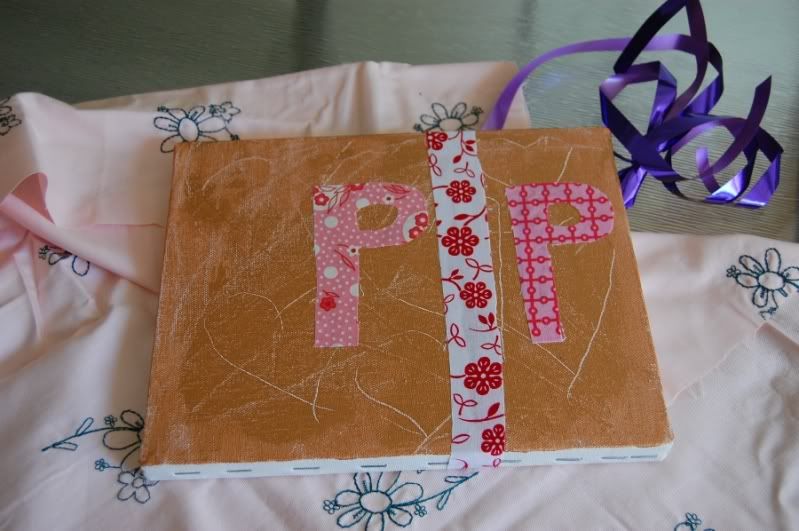 Isn't it gorgeous? The letters are made out of fabric and there are hearts scratched into the golden background as well. I don't know where it will go exactly yet, but it will be to a special spot in our home. For now, it will also follow me around the house like my other treasured Pip things.
Thank you so much Julie! I love it and I thank my lucky stars for you everyday!!