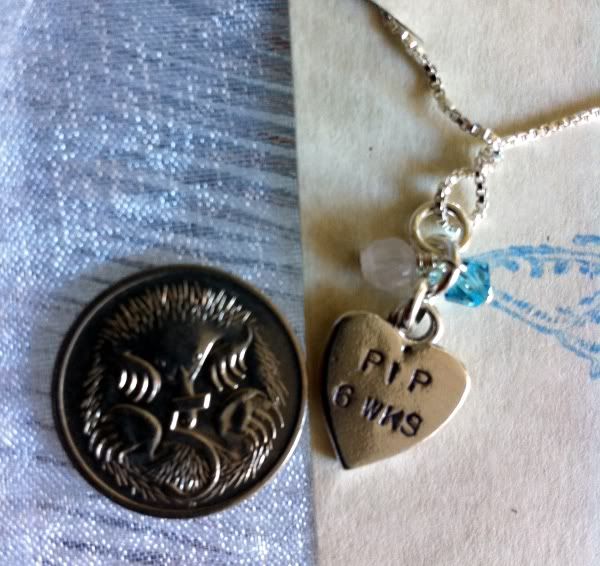 The words on the back have been hand stamped.
I'm not usually a fan of jewellery, especially necklaces. But I have hardly taken this off since I got it.
It's almost like the universe knew that I would need to have Pip just a little bit closer to my heart today. The timing was absolutely perfect.
The website I ordered this from is: La Belle Dame